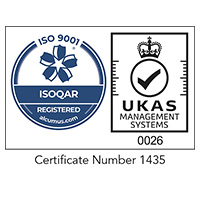 Our business is accredited with BS EN ISO 9001:2015 for quality management systems. We maintain consistent high quality by tracking and auditing the quality of the work we undertake. We also manage partner suppliers to the same standards.We are driven by tailoring our services to individual client need and then track our performance against agreed service levels.
The various systems and technology applications we use help us achieve efficient service delivery. Our core system allows us to interact with our clients throughout the journey as well as keeping them up to speed on job status and other issues.
We provide all desktop services within one working day of receipt and work to a 'right first time' approach. We aim to physically inspect and provide a report within three working days of instruction.